A lesser-known massif than its cousins Everest and Annapurna, it is no less magnificent. The little-known Tsum Valley will plunge you into a Tibetan Buddhist atmosphere, while the Larkya Pass (5106m), the highest point of this trek, will take you all the way around this majestic massif.
MANASLU AND TSUM VALLEY itinerary
Day 1
Pick-up from Kathmandu International Airport and transfer to hotel. Visit to the tourist and commercial district of Thamel. First immersion in the city's many gems.
Day 2
Free day to visit Kathmandu and its valley. Final preparations for the trek.
Day 3
Transfer by bus or jeep Kathmandu-Arughat.570m (6 to 9h journey)
Day 4
Arughat-Soti Khola.730m (5-6h walk)
Day 5
Soti Khola-Maccha Khola.930m (6 to 7 hours walking)
Day 6
Maccha Khola-Jagat.1910m (6 to 7 hours walking)
Day 7
Jagat-Philim.1590m (4 to 5h walk). Philim is a very sunny village, so the afternoon will be devoted to washing up, a good shower and, why not, a visit to the village and the local school.
Day 8
Philim-Chumling.2396m (7 to 8h walk). We enter the Tsum valley.
Day 9
Chumling-Chokangparo.2960m (4h30 to 5h30 walk)
Day 10
Chokangparo-Nile.3358m (5-6h walk)
Day 11
Nile-Mu Gompa.3790 (2-3h walk). Rest and relaxation around the monastery.
Day 12
Mu Gompa-Burgi.3240m (7 to 8h walk). Visit the cave where the famous poet and sage Milarepa meditated.
Day 13
Burgi-Chumling.2396m (5-6h walk)
Day 14
Chumling-Deng.1800 (5-6h walk). We enter the upper Manaslu valley.
Day 15
Deng-Namrung.2660m (6 to 7h walking)
Day 16
Namrung-Lhogaon.3180m (4-5h walk)
Day 17
Lhogaon-Samagaon.3530m (4 to 5h walk)
Day 18
acclimatization day with climb to Pungyen Gompa and return to Samagaon
Day 19
Samagaon-Samdo.3860m (4-5h walk)
Day 20
Samdo-Dharamsala.4470m (4 to 5h walking)
Day 21
Dharamsala- Bimthang.3720m via Larkya La.5160m (8 to 9h hike)
Day 22
Bimthang-Tilche.2300m (5 to 6h walking)
Day 23
Tilche-Dharapani (approx. 2h walk) then jeep transfer to Besi Sahar (approx. 5h journey)
Day 24
Besi Sahar-Kathmandu transfer by bus (6 to 8h journey)
Day 25
Stroll and free visit of Kathmandu to discover its temples and squares from another time.
Day 26
Transfer to the airport and departure.
Duration: 26 days including 22 days walking
Level: moderate to difficult
Best periods: spring and autumn
Accommodation: nights in lodges
Highlights:
- Crossing the Larkya La pass (5160m)
- A valley open to foreigners only since 2008
- An immersion in Tibetan Buddhist culture
All treks are tailored and personalized for each person or group of people taking into account :
Arrival and departure dates of the stay
Choice of guide (English or French)
Type of transfer chosen (bus, jeep, plane)
Possible route variants
Get ready for THE MANASLU AND TSUM VALLEY TREK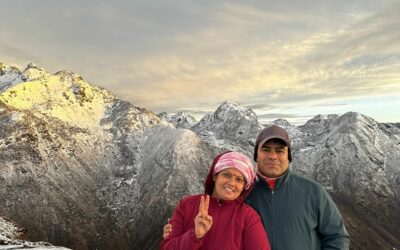 Trek Nepal 2023Retours sur la première saison de l'annéeRetour en images sur la saison de trek nepal 2023. Des treks très différents avec le Circuit des annapurnas, Gokyo, Gosainkunda, Kopra trek que l'on met en avant aujourd'hui. Nous sommes fier d'avoir contribué à...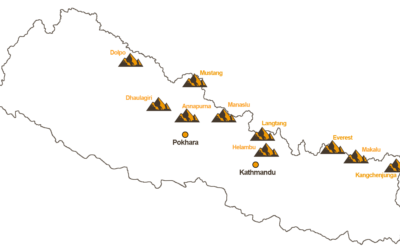 Discover all our treks by region! Annapurna EverestLangtang / Helambu Manaslu Dolpo / Mustang Dhaulagiri / Makalu / Kangchenjunga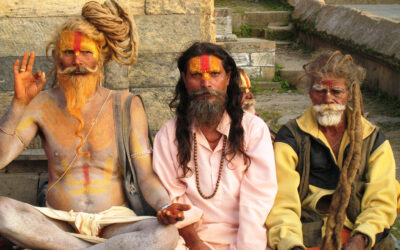 PopulationNepal has a population of almost 30 million, including 3 million in the capital Kathmandu and its valley. The population is 85% rural, with a literacy rate of 70%. The country is a multi-ethnic and cultural society, with over 80 ethnic groups...