Feeling infinitely small in the face of the immensity of the South Face of Annapurna 1. This is what awaits trekkers discovering this magnificent route through a highly varied massif. The views of Macchapuchare (6993m), a sacred peak and surely Nepal's most aesthetic, are incredible.
Itinerary for ANNAPURNA BASE CAMP
Day 1
Welcome at Kathmandu International Airport and transfer to hotel. Visit to the tourist and commercial district of Thamel
Day 2
Free day to visit Kathmandu and its valley. Final preparations for the trek.
Day 3
Flight Kathmandu-Pokhara (25 minutes) or transfer by bus (6 to 8h journey). Walk around Lake Phewa. Visit by boat to the Baharai Hindu temple on the lake's island.
Day 4
Pokhara- Nayapul by cab (1h15) and trek to Ulleri. 2020m (4h30 to 5h30 walk)
Day 5
Ulleri- Ghorepani.2860m (4 to 5 hours walking)
Day 6
1-hour night hike to Poon Hill (3193m) to watch the sunrise over the Annapurna, Dhaulagiri and Macchapuchare ranges. Return to Ghorepani for breakfast and trek to Tadapani.2630m (6 to 7h walk).
Day 7
Tadapani-Sinuwa.2360m (6 to 7h walking)
Day 8
Sinuwa-Deurali.3230m (6 to 7h walking)
Day 9
Deurali - Annapurna Base Camp.4130m (4-5h walk)
Day 10
After a magnificent sunrise on the south face of Annapurna I, trek to Bamboo.2310m (6 to 7h walking).
Day 11
Bamboo-Jhinu Danda.1780m (5 to 6h walk). Relax in the hot springs
Day 12
Jhinu Danda-Nayapul.1070m (5 to 6h walk) then transfer to Pokhara by cab (1h15 journey)
Day 13
Transfer Pokhara-Kathmandu by plane, bus or private car, followed by a visit to Kathmandu.
Day 14
Transfer to the airport and departure.
Duration
14 days including 9 days walking
Level: moderate
Best periods: spring and autumn
Accommodation: nights in lodges
Highlights:
- Immersion in Gurung country
- Breathtaking views of the Annapurnas from Poon Hill
- Sunrise on the majestic south face of Annapurna
All treks are tailored and personalized for each person or group of people taking into account :
Arrival and departure dates of the stay
Choice of guide (English or French)
Type of transfer chosen (bus, jeep, plane)
Possible route variants
Preparing the ANNAPURNA BASE CAMP TREK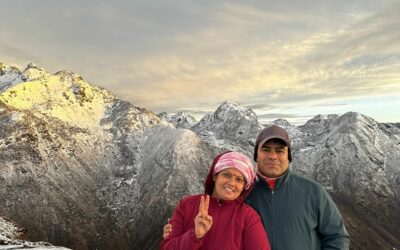 Trek Nepal 2023Retours sur la première saison de l'annéeRetour en images sur la saison de trek nepal 2023. Des treks très différents avec le Circuit des annapurnas, Gokyo, Gosainkunda, Kopra trek que l'on met en avant aujourd'hui. Nous sommes fier d'avoir contribué à...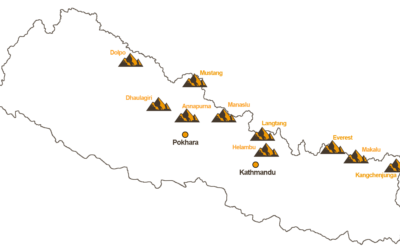 Discover all our treks by region! Annapurna EverestLangtang / Helambu Manaslu Dolpo / Mustang Dhaulagiri / Makalu / Kangchenjunga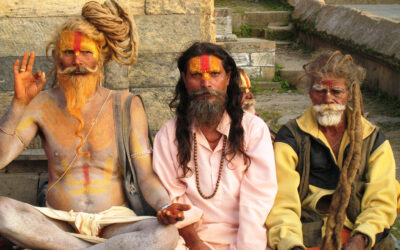 PopulationNepal has a population of almost 30 million, including 3 million in the capital Kathmandu and its valley. The population is 85% rural, with a literacy rate of 70%. The country is a multi-ethnic and cultural society, with over 80 ethnic groups...