Kangchenjunga is a treasure trove for trekkers keen to discover a wide variety of landscapes, authentic villages and high mountain panoramas. Wild and little-known, it remains one of the most beautiful in the Himalayan range.
Day 1
Pick-up from Kathmandu International Airport and transfer to hotel. Visit to the tourist and commercial district of Thamel. First immersion in the city's many gems.
Day 2
Free day to visit Kathmandu and its valley. Final preparations for the trek.
Day 3
Flight Kathmandu-Bhadrapur and city tour
Day 4
Transfer by local bus Bhadrapur-Taplejung (8 to 10h journey)
Day 5
Taplejung-Chhirwa.1185m (6 to 7 hours walking)
Day 6
Chhirwa-Sekathum.1650 (5 to 6 hours walking)
Day 7
Sekathum-Gyabla.2725m (5h30 to 6h30 walk)
Day 8
Gyabla-Ghunsa.3415m (5 to 6h walk)
Day 9
Day of acclimatization around Ghunsa with a visit to the monastery
Day 10
Ghunsa-Khambachen.4140m (5 to 6h walk)
Day 11
Khambachen-Lhonak.4790m (4 to 5h walk)
Day 12
Morning ascent to Kangchenjunga Base Camp to admire the panoramic view of the multitude of surrounding peaks, then return to Lhonak (7 to 8 hours' walk).
Day 13
Lhonak-Ghunsa.3415m (7 to 8h walk)
Day 14
Ghunsa-Sele Le.4200m (4-5h walk)
Day 15
Sele Le-Tseram (3860m) via the Liring La pass (4645m) and Sinelapche La (4600m). A slightly long day, but so magical (7 to 9h walking).
Day 16
Tseram-Ramche.4610m (4-5h walk)
Day 17
Ascent to Oktang Temple and Glacier (4740m) for a new panorama of all the peaks of eastern Nepal. Return to Tseram (6h30 to 7h30 walk)
Day 18
Tseram-Torongten.2980m (3 to 4h walk)
Day 19
Torongten-Yamphuden.1692m (7 to 8h walk)
Day 20
Yamphuden-Phumpe Danda.1860m (6 to 7h walk)
Day 21
Phumpe Danda-Kande Bhandjyang.2190m (5 to 6h walking)
Day 22
Kande Bhanjyang-Lali Kharka.2266m (4 to 5h walking)
Day 23
Lali Kharka-Taplejung.1820m (5 to 6h walking)
Day 24
Bus transfer Taplejung-Bhadrapur (8 to 10h journey)
Day 25
Return flight Bhadrapur-Kathmandu
Day 26
Transfer to airport and return
Duration: 26 days including 19 days walking
Level: sporty
Best periods: spring and autumn
Accommodation: basic tea house or tent
Highlights:
- Adventurous trek far from tourist areas
- Miring La and Sinelapche La passes
- Kangchenjunga Base Camp, 3rd summit on the planet
All treks are tailored and personalized for each person or group of people taking into account :
Arrival and departure dates of the stay
Choice of guide (English or French)
Type of transfer chosen (bus, jeep, plane)
Possible route variants
Preparing for the Kangchenjunga Trek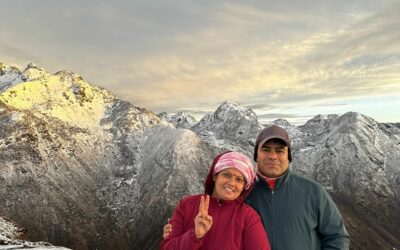 Trek Nepal 2023Retours sur la première saison de l'annéeRetour en images sur la saison de trek nepal 2023. Des treks très différents avec le Circuit des annapurnas, Gokyo, Gosainkunda, Kopra trek que l'on met en avant aujourd'hui. Nous sommes fier d'avoir contribué à...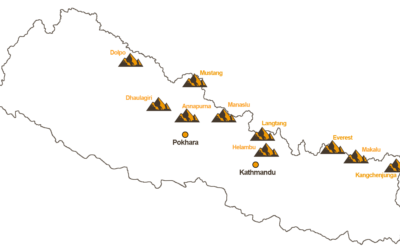 Discover all our treks by region! Annapurna EverestLangtang / Helambu Manaslu Dolpo / Mustang Dhaulagiri / Makalu / Kangchenjunga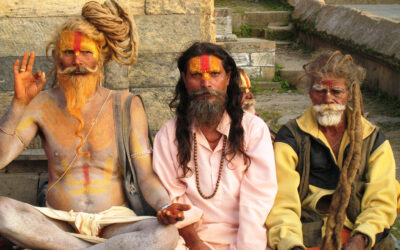 PopulationNepal has a population of almost 30 million, including 3 million in the capital Kathmandu and its valley. The population is 85% rural, with a literacy rate of 70%. The country is a multi-ethnic and cultural society, with over 80 ethnic groups...