Less popular than other regions, Langtang and its sacred Gosainkund Lake are nonetheless splendid for those wishing to get off the beaten track. Hard hit by the 2015 earthquake, this region has gradually rebuilt itself and is well worth a visit...
Day 1
Pick-up from Kathmandu International Airport and transfer to hotel. Visit to the tourist and commercial district of Thamel. First immersion in the city's many gems.
Day 2
Free day to visit Kathmandu and its valley. Final preparations for the trek.
Day 3
Transfer Kathmandu-Syabru Besi by bus or private jeep.1460m (6 to 8h journey)
Day 4
Syabru Besi-Lama Hotel.2410m
(5h30 to 6h30 walk)
Day 5
Lama Hotel-Langtang Village.3330m
(5 to 6 hours walking)
Day 6
Langtang Village-Kyanjin Gompa.3830m
(4 to 5 hours walking)
Day 7
Acclimatization day with the possibility of climbing Cherko Ri (4984m) or walking to Lansisa Kharka and back to Kyanjin Gompa.
Day 8
Kyanjin Gompa-Lama Hotel.2410m (6 to 7h walking)
Day 9
Lama Hotel-Thulo Syabru.2210m (5 to 6h walk)
Day 10
Thulo Syabru-Shin Gompa (Chandabari).3330m (5 to 6h walking)
Day 11
Shin Gompa-Gosainkunda.4380m (5 to 6h walking)
Day 12
Gosainkunda-Ghopte.3430m via the Laurebina pass.4610m (6 to 8h walk)
Day 13
Ghopte-Kutumsang.2470m (6 to 7h walking)
Day 14
Kutumsang-Chisapani.2225m (5 to 6h walking)
Day 15
Chisapani-Sundarijal.1460m (4h30 to 5h30 walk) then transfer by cab to Kathmandu (1h30 to 2h journey)
Day 16
Stroll and free visit of Kathmandu to discover its temples and squares from another time.
Day 17
Transfer to the airport and departure.
Duration
17 days including 12 days walking
Level: moderate
Best periods: spring and autumn
Accommodation: nights in lodges
Highlights:
- The sacred lakes of Gosainkunda
- Immersion in Buddhist culture
- through beautiful Tibetan villages
- Return from the Helambu trek near Kathmandu
All treks are tailored and personalized for each person or group of people taking into account :
Arrival and departure dates of the stay
Choice of guide (English or French)
Type of transfer chosen (bus, jeep, plane)
Possible route variants
Preparing for the Gosainkund Trek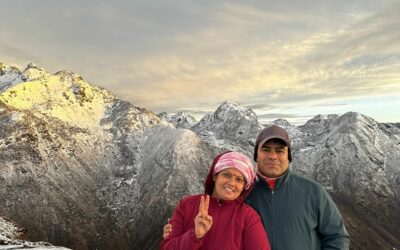 Trek Nepal 2023Retours sur la première saison de l'annéeRetour en images sur la saison de trek nepal 2023. Des treks très différents avec le Circuit des annapurnas, Gokyo, Gosainkunda, Kopra trek que l'on met en avant aujourd'hui. Nous sommes fier d'avoir contribué à...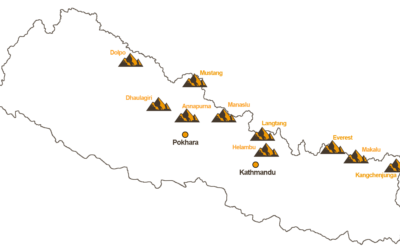 Discover all our treks by region! Annapurna EverestLangtang / Helambu Manaslu Dolpo / Mustang Dhaulagiri / Makalu / Kangchenjunga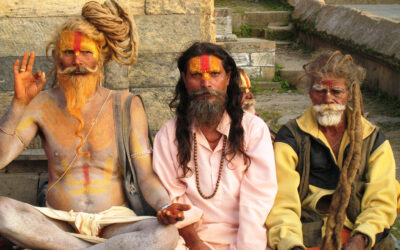 PopulationNepal has a population of almost 30 million, including 3 million in the capital Kathmandu and its valley. The population is 85% rural, with a literacy rate of 70%. The country is a multi-ethnic and cultural society, with over 80 ethnic groups...